Readers
Readers are trained and licenced in the Diocese to preach and to lead services. At Christ Church we have 4 licenced Readers.
John Hougham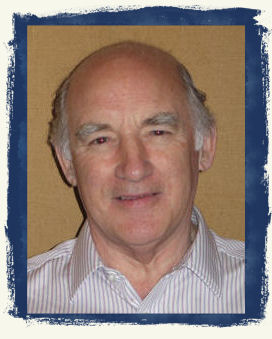 John has been a member of Christ Church, together with his late wife Peggy, since moving into the Parish in 1965 and has held office as Church Warden and PCC Secretary before becoming a late entry to Readership in 1998.
Now retired, his working career was in the field of Personnel Management, most of it with Ford with whom he spent thirty years, the last eight of which were as Director of Personnel for Ford UK. In 1993 he left Ford to become Chairman of ACAS, a post which he held until finally retiring from full-time work in 2000. He was then appointed to the new Disability Rights Commission (DRC) as Deputy Chairman, leaving in 2007 when the DRC was incorporated into the new Equality and Human Rights Commission. In 2007 he also retired from the Employment Appeal Tribunal, having sat as a member since 2000.
He was also, until recently, Commander of St John Ambulance in Kent.
He has a married son and daughter and has the usual grandpa's pride in his four grandchildren.
---
Martin Sewell
Martin has worshipped at Christchurch continuously since 1977 and became a Reader in 1985. He is married to Christine and has two adult sons Edward and Jonathan. His proudest achievement to is to be grandad to his 4 grandchildren. A solicitor by training, Martin has worked in both criminal and family law for over 30 years, and is a specialist in child protection cases, acting for children and adults alike, during which he has daily contact with the problems and anxieties of ordinary people caught up in the most difficult of circumstances. He has broadcast on legal matters for Radio Kent and was an early campaigner in the Green movement. To "get away from it all" he loves rural France and heartland America. Martin is a member of General Synod.
---
Sheila Brown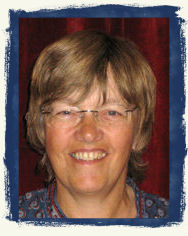 Sheila has worshipped at ChristChurch since moving to Gravesend in 1978. She went to Whitelands College and then taught in Primary schools in Surrey, with the British Forces Education service in Germany where she met and married Ian, then in Berkshire, Northamptonshire, Leicestershire and then Kent. She trained with Rosemary Austin, was admitted as a Reader in Rochester Cathedral and licensed to ChristChurch in 1999.
Sheila has two children and is a proud grandparent to Rawinia, Elina and Daisy, Gaia and Hayden.
Sheila retired from teaching as Assistant Head in August 2007: perfect timing for grandparenting duties!
As a member of the PCC, Sheila helps with bazaars and fetes, the music group and God's Gang on a Sunday morning. She takes Home Communions, and prepares children to be admitted to Holy Communion. She is a member of The Mothers' union, loves gardening (though her garden might not make this immediately obvious!), visiting especially RHS gardens, enjoys all kinds of music, especially choral, and when she makes time, sewing.
---
Rosemary Austin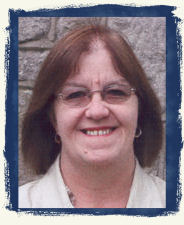 Rosemary has been a Reader in Christ Church since 1999, having trained with Sheila. She became a member of the congregation in 1968 when she moved with her family from Meopham. Her father, Claude Fox, was also a Reader in Christ Church so she in continuing a fine family tradition. Rosemary also sings in the church choir as her father did before her; and she is a member of the Music Group. She's been married to Bob for nearly 40 years and they have three grown up children and 4 grandchildren. She has now retired after working in Christ Church Pre-school for over 20 years but she hasn't lost touch with the children because she brings them into church once a fortnight before the 10am service on a Wednesday to sing songs and say, "Thank you" prayers. She also leads our monthly First Steps service, for Pre-school children and their carers. And what fun they all have! Rosemary continues to be a familiar face at our All Age services, our Hot Cross Bun service on Good Friday and our Crib service on Christmas Eve. There is a naughty little sheep that often keeps her company though she has to keep a close eye on him to make sure that he isn't being too naughty!
.
---