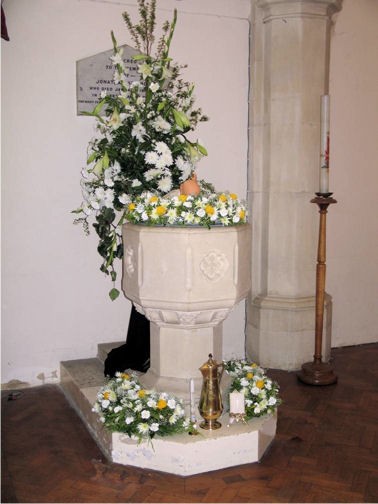 To enquire about arranging a baptism (christening): Throughout the winter months the Church Office is open on Friday evenings 630-730pm by appointment only. Please email telling us which Friday you would like an appointment and we will find a time to suit you.

office@christchurchgravesend.com
Baptisms are generally held at 12 or 1pm on a Sunday, although they can also be arranged during the 10 a.m. service on a Sunday morning.
When you visit us we will be able to help you discover whether Christ Church is your parish church and, if necessary, we can help you get in touch with your own parish.
When you visit us you will be invited to a Baptism Preparation session on a Saturday morning between 11am and 11.30pm. This is an opportunity to learn a little more of what baptism is all about .. and after the session you can book a date for the baptism of your baby.
Adults considering making a commitment to the Christian faith are generally encouraged to be confirmed at the same time as they are baptised. If you are thinking about it, why not contact us and come and talk about it?