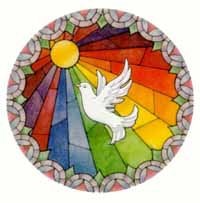 Each year at Christ Church a number of people who are new to faith, or who feel ready to make a fresh commitment of faith, decide to be Confirmed or to Renew their Baptismal Vows. Children who are under 14 are too young to be confirmed, but can be admitted to Holy Communion after a course of preparation.
Confirmation in the Church of England marks the point of the Christian journey at which those who have been baptised affirm their faith for themselves.
Renewal of Baptismal Vows allows those who have already been confirmed to make a fresh commitment of faith – this may be appropriate for all sorts of reasons: perhaps you wandered away from faith for a bit, and are ready to return; perhaps you are at a turning point in your life and want to mark a fresh commitment for the road ahead; or perhaps you feel God is calling you to a new role or ministry – whatever the reason, you are welcome.

At Christ Church we offer an opportunity to prepare for Confirmation or Renewal of Baptismal Vows once a year. The next group will meet in the spring of 2022. If you would like to be part of this, or would like to know more about what might be involved, why not email us by clicking here.
Admission of children between the ages of about 7 to 14, to Holy Communion, also takes place every couple of years. Please email us if your child would like to be part of the next group being prepared, or if you would like to know more about this.