Vicar
Rev Dr Andrew Davey
Andrew was born in Devon and grew up at the seaside. While studying at the University of Southampton he began to explore the call to priestly ministry. Additional studies in South India, Geneva and Westcott House, Cambridge underpinned Andrew's fascination with ministry in diverse urban communities.
After a curacy at the Elephant and Castle (living in an 11th floor flat) Andrew became Vicar of St Luke's North Peckham and undertook doctoral studies with the University of Sheffield.
For 16 years Andrew was the Church of England's national adviser on community and urban affairs, while continuing to minister, live and cycle in south London. During this time, he assisted at St Paul's Deptford, Southwark Cathedral and St Catherine's Hatcham. In 2012 Andrew became Vicar of the Upper Tooting United Benefice, two diverse parishes on the Northern Line. In Tooting he was involved in community networks and interfaith work, as well as the church's engagement with mental health and homelessness.
Andrew arrived in Gravesend in 2021.
---
Rev Jacqueline
Littlewood - Associate Priest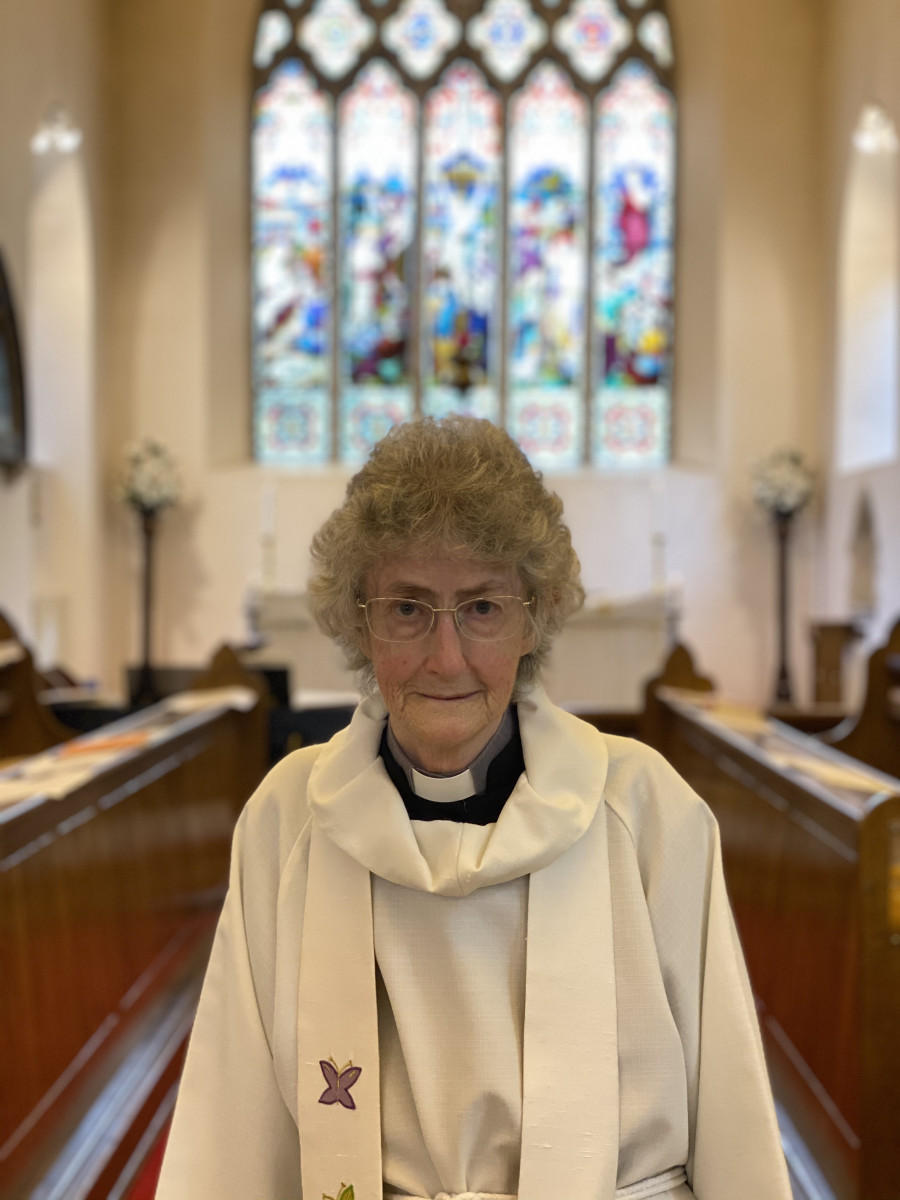 I trained on a residential course at Lincoln Theological College between 1977 and 1980 and served my first curacy as a stipendiary deaconess in the parish of St Paulinus, Crayford. In 1984 I moved to the parish of Holy Family, Gravesend with St Margaret, Ifield and whilst there I was ordained as a deacon in 1987. Another move took place in 1993 when I was licensed as a non-stipendiary curate to St Aidan, Gravesend, and in 1994 I was one of the first women to be ordained as a priest. In March 2006 I was licensed as an Honorary Curate to this parish with which I have had links through the East Gravesend Group and Gravesend Deanery since 1984.
I was enrolled as a member of the Mothers' Union in 1981 and have served on Branch Committees and as Enrolling Member/ Branch Leader, between 2004-2007 I was a Trustee for Rochester Diocese. I served from 2019-2022 as Chaplain for Julia Jameson former President of Rochester Diocesan Mothers' Union. I am currently chair of Christ Church's Mothers' Union committee.
In 2015/16 Councillor Michael Wenban a member of Christ Church was elected Mayor of Gravesham and I was appointed as Mayors Chaplain. In May 2019 Councillor Gurdip Ram Bungar was elected as Mayor and I served as his Chaplain until May 2020 and then for Councillor John Caller during his time as Mayor. I also served as Mayors Chaplain for Councillor
Lyn Milner from 2021/2022.
I am currently Chaplain to the Royal Marines Association, Gravesend; the Merchant Navy Association, Gravesend; the Gravesham Borough Council Workplace Chaplain;
Maritime Volunteer Service, Gravesend and Medway Units and Gravesham and Ebbsfleet branch of the Royal British Legion.
---